精选初二英语作文汇总9篇
  在日常学习、工作抑或是生活中,大家一定都接触过作文吧,写作文是培养人们的观察力、联想力、想象力、思考力和记忆力的重要手段。相信很多朋友都对写作文感到非常苦恼吧,下面是小编整理的初二英语作文9篇,仅供参考,欢迎大家阅读。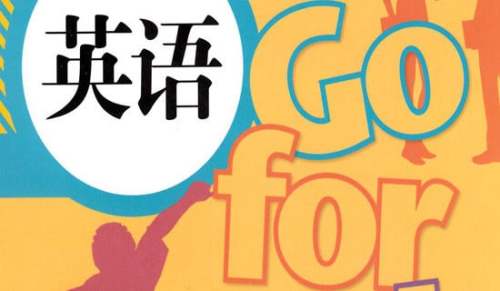 初二英语作文 篇1
  Some people like the Chinese food.Firstlythe Chinese food contains a lot of fruit and green vegetables.
  It is rich in fibre and low in sugar and fat.Secondlythe Chinese food is very delicious and has many dishes.
  It is nice to taste healthiest in the world.So Chinese people can keep fit and have white teeth.
  翻译:
  世界上有各种各样的食物。哪一个是更健康中餐还是西餐?不同的人有不同的选择。
  有些人喜欢中国食物。首先中国食品含有很多水果和绿色蔬菜。
  它富含纤维和糖和脂肪含量低。其次中国食物是非常美味和有许多菜肴。它是很高兴品尝世界上最健康的。所以中国人民可以保持健康洁白的牙齿。
初二英语作文 篇2
  Last Sunday morning, my friend and I went to visit the Beijing Zoo. We went by bike. It took us about half an hour to get there. When we got there, it was already crowded with people. There were a lot of foreign visitors, too. It is said that the Beijing Zoo is the largest in Asia and one of the largest in the world. There are hundreds of different kinds of animals. It world take a whole day to see all the animals there. So we decided to see some of the most interesting ones. We saw the elephants first and then the monkeys. Finally we went to see our favourite "friends"--the giant pandas. We were delighted to see them waving to us. We really had a wonderful time in the zoo.
  上个星期天早上,我和我的朋友去参观北京动物园。我们骑自行车去。我们花了大约半个小时。当我们到那里时,它已经挤满了人。也有很多外国游客。据说北京动物园是亚洲最大的和世界上最大的动物园之一。有数百个不同种类的动物。这需要花一天才能看完所有的动物。所以我们决定看一些最有趣的。我们看到了大象,然后猴子。最后我们去看我们最喜欢的"朋友"——大熊猫。我们高兴地看到他们向我们挥手。动物园里我们真的'过得很愉快。
初二英语作文 篇3
  英语作文题目要求 将来 机器人将会给我们生活带来巨大的变化 未来人们的生活钟的很多事情将有机器人完成 如做一些家务 购物 做饭以及不出家门就可以看医生等 请根据 "The Life in the Future"写一篇文章 大家帮忙下 80词左右 不用太多 记住要初二 读得懂的
  Have you ever thought about the life with robots in the next 50 or 100 years?
  We can imagine that all the housework, including washing dishes and cleaning the windows and many kinds of things like this, will be done easily and automatically. It is just because we have robots. As long as they are at home, we will not need to go shopping and cooking by ourselves any more.If any family member get ill, we can still stay in our apartment. Because the robot is the doctor.
  Yes, robots may be everything except humans in the future.
初二英语作文 篇4
  Everyone is not alone in the society, and everyone needs friends. But how to make friends is a question for us. In my opinion, we can make friends in the following principles.
  On one hand, be a good listener .Let people talking about what they really want to talk. That you are a good listener means you understand him.
  On the other hand, be friendly to people. Everyone will be in trouble, so at any time, we should be friendly to people. In this way, you will have a lot of friends.
  Actually, making friends is a easier job if you put you true heart in it.
  每个人都在社会上并不孤单,每个人都需要朋友。但如何让朋友对我们来说是一个问题。在我看来,我们可以在以下原则的朋友。
  一方面,做一个很好的听众,倾听他们真的想谈什么事。你是一个很好的聆听者意味着你理解他。
  另一方面,对其它人友好。每个人都会有麻烦,在任何时候,我们应该友好相处的人。在这种方式,你将有很多朋友。
  其实,如果你用心去和别人交流,那么广交朋友将会是一个很容易的工作。
初二英语作文 篇5
  Last Friday I fell off my bike. One of my legs was badly hurt and I had to stay in bed.
  That evening, when I was alone, feeling sad, Mrs I.i, my English teacher, came to see me. I was too excited to say a word.
  "I am very sorry to hear the bad news, "she began taking a seat by my side. "You mustn't worry about your lessons. I can help you."
  "Thank you, teacher. But you are so busy. What's more,you are in poor health yourself."
  "Never mind." With the words, she took out the textbook and began to explain the text.
  With her help, I didn't fall behind in study.What a good teacher she is!
初二英语作文 篇6
  The giant panda (Ailuropoda melanoleuca) ("black-and-white cat-foot") is a mammal classified in the bear family, Ursidae, native to central-western and southwestern China. It is easily recognized by its large, distinctive black patches around the eyes, ears and on its rotund body. Though technically a carnivore, the panda has a diet which is 98% bamboo. However, they may eat other foods such as honey, eggs, fish, and yams.
  The Giant Panda is an endangered animal; an estimated 3,000 pandas live in the wild and over 180 were reported to live in captivity by August 20xx in mainland China.another source by the end of 20xx put the figure for China at 221, with twenty pandas living outside of China.citation needed] However, reports show that the numbers of wild panda are on the rise.
  The giant panda has long been a favorite of the public, at least partly on account of the fact that the species has an appealing baby-like cuteness that makes it seem to resemble a living teddy bear. The fact that it is usually depicted reclining peacefully eating bamboo, as opposed to hunting, also adds to its image of innocence. Though the giant panda is often assumed docile because of their cuteness, they have been known to attack humans, usually assumed to be out of irritation rather than predatory behavior.
  The Giant Panda has a very distinctive black-and-white coat. Adults measure around 1.5 m long and around 75 cm tall at the shoulder. Males can weigh up to 115 kg (253 pounds). Females are generally smaller than males, and can occasionally weigh up to 100 kg (220 pounds). Giant Pandas live in mountainous regions, such as Sichuan, Gansu, Shaanxi, and Tibet. While the Chinese dragon has been historically a national emblem for China, since the latter half of the 20th century the Giant Panda has also become an informal national emblem for China. Its image appears on a large number of modern Chinese commemorative silver, gold, and platinum coins.
  The Giant Panda has an unusual paw, with a "thumb" and five fingers; the "thumb" is actually a modified sesamoid bone, which helps the panda to hold the bamboo while eating. Stephen Jay Gould wrote an essay about this, then used the title The Panda's Thumb for a book of essays concerned with evolution and intelligent design. The Giant Panda has a short tail, approximately 15 cm long. Giant Pandas can usually live to be 20-30 years old while living in captivity.
  Until recently, scientists thought giant pandas spent most of their lives alone, with males and females meeting only during the breeding season. Recent studies paint a different picture, in which small groups of pandas share a large territory and sometimes meet outside the breeding season.
  Like most subtropical mammals, but unlike most bears, the giant panda does not hibernate.
  Pandas eating bamboo at the National Zoo in Washington, D.C.Despite its taxonomic classification as a carnivore, the panda has a diet that is primarily herbivorous, which consists almost exclusively of bamboo. This is an evolutionarily recent adaptation. Pandas lack the proper enzymes to digest bamboo efficiently, and thus derive little energy and little protein from it.
  While primarily herbivorous, the panda still retains decidedly ursine teeth, and will eat meat, fish, and eggs when available. In captivity, zoos typically maintain the pandas' bamboo diet, though some will provide specially formulated biscuits or other dietary supplements.
初二英语作文 篇7
  Time flies like an arrow, and time passes by the passing of the flowing water. I have changed from a child to a mature, stable, independent teenager. Each person's growth story will not be the same. As I have been from a naughty, playful child has become a mature, stable, independent teenager.
  When I was a child, I had the most questions. I always asked this question, but my father didn't get bored, but he gave me a very careful explanation. I remember asking a particularly naive question; How much do you kill a star in the sky? The mother of the stars is the moon or the sun. But dad didn't answer, but after a moment of silence and touching my head and talking about the baby, the father didn't know, and the day you grow up will understand. I could not understand my father's words, but I nodded my head.
  I grew up now, and I know the answers to those questions. There are countless stars in the sky without a mother.
  When I was a child, I loved to have a summer vacation. Another summer vacation, I was especially happy to think that the summer vacation was very long, so I could relax and then I would sleep and watch TV every day. The time has passed, and the school is about to start, and it is not easy for me to finish the homework assigned by the teacher before the term begins. Looking back, I had almost nothing to do with my weight gain during the two months of summer vacation.
  Since I was in the fifth grade, I've never had that kind of phenomenon and I plan my vacation every time I take a vacation. Because that time I learned that as a student, I should make my own study plan.
  Now I have learned a lot, I remember the most profound sentence is to realize the dream, destined to be a lonely release, there is no doubt and ridicule on the road. But so what? If you are black and blue, you want to be beautiful! Yes, everyone has a dream, but someone will laugh at your dreams, but what is that? To realize your dream, you must go ahead, no matter how hard the road is.
  I always think of a problem as simple, because then I think it's not easy to solve a complicated problem. Now I don't agree with that, because I think the old view is so childish, now I think back to the feeling that I was really naive when I was a kid, and I want to laugh.
  I am now mature and more independent. Learned to play the role of knowing that I didn't understand the problem when I was a child, I understood what I should understand. Now sit down and think this is the metamorphosis, this is the transformation of growth.
初二英语作文 篇8
  The proverb "Haste makes waste" means that one may delay the time to complete one thing if he rushes to do it, because he may neglect something important in the process and has to do it again from the beginning. So one should do every step well.
  Take remembering English words for example, every student wants to enlarge his vocabulary. But this aim cannot be achieved in one or two days. You should stick to remem bering some words a day and revise the words every few days. In this way you can keep the words in your mind firmly. There is mo shortcut. If you want to stuff all the words into your brain and mot to revise them, you will remember nothing. So don't be hasty. Haste makes waste.
初二英语作文 篇9
  What will our world be like in x yearsI can't imagine. It must change a lot. If I meet myself who comes from the future, I will ask her whether my dream comes true or not.
  My dream is to become an excellent interpreter. When I was in Grade 1, I began to study English. At that time, I was so excited for learning a new language. Because of English, I know that America is a beautiful and polite country. From then on, I hope I can speak English very well and have chance travel to America some day.
  Nowadays, English is widely spoken throughout the world. What's more, plenty of people have realized its importance. In order to make my dream come true, I try my best and work much harder. I start to watch America drama to practice my English. And I also read some English books now. I talk with others to practice my oral English as possible as I can. But the path to the success isn't smooth. Sometimes I want to give up. But it's my dream, I can't give up easily. Shelley said" if winter comes, can spring be far behind"
  On the other hand, with the development of China, more and more people are interested in our culture. Some enjoy Beijing Opera, some study Chinese Kongfu, some even learn to speak Chinese, etc. As a Chinese, of course I will help them to know more about Chinese culture. I want to be an envoy of cultural exchange between China and America. So if I am an interpreter, I will introduce China to the world. I believe if I work hard enough, my dream will come true.
【精选初二英语作文汇总9篇】相关文章:
精选初二英语作文汇总10篇03-17
【精选】初二英语作文汇总9篇03-12
精选初二英语作文汇总十篇07-06
初二英语作文精选范文04-30
【精选】初二英语作文300字汇总6篇02-15
初二英语作文汇总六篇05-19
初二英语作文汇总9篇05-14
初二英语作文汇总6篇03-15
初二英语作文汇总五篇03-10