关于写动物的英语作文汇编6篇
  在学习、工作、生活中,大家都跟作文打过交道吧,借助作文可以提高我们的语言组织能力。那么,怎么去写作文呢?以下是小编帮大家整理的写动物的英语作文6篇,欢迎大家借鉴与参考,希望对大家有所帮助。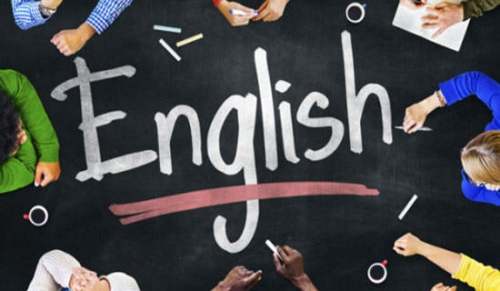 写动物的英语作文 篇1
  My Pet
  When I was nine years old, my father gave me a dog on my birthday. I was very happy to receive this present. I named the dog "Snow".
  Snow likes to eat bones, carrots and cheese. Every evening, I will bring it go for a walk in the playground near my house. My family like it very much because it is very cute. When I play with Snow I feel as happy as a king. To ensure Snow is clean an tidy everyday, I will bathed it daily.
  I feel lucky and appreciate the joy that it brought to me and my family.
写动物的英语作文 篇2
  我最喜欢的小动物是小猫,我们家就养了一只小猫,它是邻居送过来的。因为现在那只小猫已经死了,所以我会经常想起它。
  My favorite little animal is a kitten, and we have a kitten in our house. It was sent by a neighbor. Because the kitten is dead now, so I often think of it.
  小猫长得很漂亮,他有一身雪白的毛,爪子下的肉垫可以使他走路没有一丁点声音。最独特的是他的眼睛:一只眼睛是蓝色的.,另一只眼睛是绿色的。蓝眼睛像蓝宝石,绿眼睛像绿宝石。
  The kitten was beautiful. He had a snow-white coat, and the pads under his paws made him walk without a single sound. The most unique is his eyes: one eye is blue, the other eye is green. Blue eyes are like sapphires, green eyes are like emeralds.
  小猫很贪吃,有时一斤重的鱼不一会儿就"消灭"了。有一次,妈妈做了一碗鱼汤。小猫跳上桌子,津津有味的吃了起来。正在吃的时候,它被我发现了,于是我狠狠的教训了他一顿。小猫耷拉着脑袋,好像在说:"我再也不敢了。"我立刻笑了。
  Kittens are voracious, and sometimes a pound of fish will soon be wiped out. Once, my mother cooked a bowl of soup. The cat jumped onto the table and ate it with relish. While I was eating, it was discovered by me, so I gave him a hard lesson. The little cat drooped its head as if to say, "I dare not."." I laughed at once.
  现在那只小猫已经死了,从那以后,我每次见到小猫,都要和它嬉戏一番。小猫,你到底去了哪里了呢?
  Now that kitten has died, since then, every time I see a kitten, I have to play with it. Kitty, where the hell have you been?
写动物的英语作文 篇3
  Dogs, along with cats, are thought to be as the most favored as pets in America today.?This wonderful animal is valued for their companionship, protection and friendship they bestow to their owners. So it is hardly suprising to find dogs or cats on television shows and movies and who could not forget Lassie, one of the most famous canine of all time.?
  For the wonderful companionship this pet gives, it is vital the owner does his or her share of responsibilities that comes on owning a dog.?The owner has the obligation to make certain that their pet receives adequate attention and affection, adheres to a nutritious diet, have regular visits to the vet for a check up or for shots and a plenty amount of exercise to keep them healthy and mentally alert.
  Although it takes time and effort to care for your dog, the rewards ultimately pay off.? In return for their owner caring efforts, the dog will grant them unwavering loyalty, their affection and most important of all, the desire to please you.?This is probably the reason why people sometimes prefer this exquisite creature than their own and for years to come canines will remain people favorite pet.
  The snake is a long and thin animal that lives in grass or other dark places. 蛇是一种又长又瘦的动物,生活在草丛里和阴暗的地方、A snake has no legs or feet, but it can move very fast on its stomach.蛇没有腿和脚,靠胃部飞快的移动前进。 Snakes usually have green, yellow or black skins, which make them difficult for their enemies to find them. 蛇常常有绿色,黄色和黑色的皮肤,使得敌人很难找到他们。Some kinds of snakes live in water. They can swim as freely as fish.有些蛇生活在水里,他们能像鱼一样飞速的游移。
  Snakes are cold-blooded animals. In winter they hibernatein holes which are narrow enough only to hold the snakes' bodies. The snakes can sleep through a whole winter without eating and moving. They can not feel any pain. The hibernation period lasts about five months. When spring comes, the snakes come out and begin their normal life.
  Snakes can take many things as food, such as mice, sparrows, frogs,birds' eggs, pests and so on. People sometimes can see a snake eat a sparrow. First it moves close to the sparrow, then it puts out its tongue and brings the sparrow into its mouth and swallows it, which makes a lump in the snake's body. After some time the lump disappears.
  As snakes are dreadful-looking, people are afraid of them. Many people drive them away whenever they see snakes. But in Chinese fairy tales, snakes are by no means bad. They seem to have human feelings. They can change into pretty girls. People like and respect them. The most well-known is the story about the White Snake and the Blue Snake.
  In fact, snakes are not as dreadful as they look. They can help us to kill mice and pests. They can provide us with delicious meat. Their blood is a good drink. Poisonous snakes are especially useful. We can make valuable drugs with them.
写动物的英语作文 篇4
  On Saturday, I went to my grandparents' house to play, entered my grandpa said to me: "home to a puppy." I ran quickly excitedly to the kennel.
  This little guy is sleeping, I to control his feeling excited, could not help but to touch it by hand, but who knows, the puppy vigilance is so high, my hands touched it hair, it is all of a sudden I woke up to now. It eyes, big carefully look at me, as if to say: "who are you? How do I haven't seen you?" I see, oh! Big round eyes, a small nose, cherry small mouth, not fat or thin face, and a pair of big ears and a air shook tail. In the summer it will lick up scattered cooling, is really a handsome boy!
  After dinner, I also want to see this little one to eat, then took a piece of meat on the ground, I thought to myself, so delicious it must be very like it. But to his surprise, it's just to smell the smell, and go to the side. I think, if it is afraid of being seen just refused to eat. Then, I hid behind the door, secretly observe it. Sure enough, little guys walking slowly in the past, and look at the then eat it with relish. It ate a piece of meat, I then from behind the door to come out and play with it. I threw a ball out of the distance, said to it: "help me to pick up the ball back!" It seemed to understand my words, kicking ran in the past, with his mouth put the ball has been sent to my side, and in this way, we are happy to play up.
  My dog is so cute!
  星期六,我去爷爷奶奶家玩,一进门爷爷就跟我说:"家里来了一只小狗。"我赶紧兴奋地往狗窝跑去。
  这个小家伙正在睡大觉,我控制不住自己激动的心情,忍不住用手摸了它一下,可谁知,小狗的警惕性那么高,我的手刚碰到它的毛,它就一下子被我给惊醒了。它把眼睛睁得大大的,仔细地看着我,仿佛在说:"你是谁呀?我怎么没看见过你呢?"我一看,哟!圆溜溜的大眼睛,小小的鼻子,樱桃形的小嘴,不胖不瘦的脸蛋,还有一对神气的大耳朵和一条摇个不停的尾巴。夏天的时候它会把舌头舔出来散散热,真是一只帅气的小家伙呀!
  吃完饭后,我也想去看看这小家伙吃东西的样子,便拿了一块肉放在地上,我心想:这样美味它一定很喜欢吧。但出乎意料的是,它只是去嗅了嗅,又走到了一边。我想,是不是它怕被人看到才不肯吃呢。于是,我就躲在了门背后,偷偷地观察它的动静。果然,小家伙慢慢地走了过去,四面看了一下便津津有味地吃了起来。看它吃完了一块肉,我便从门后走出来和它一起玩了起来。我把一个球扔到了远处,对它说:"帮我去把球捡回来!"它仿佛听懂了我的话,飞快地跑过去用脚踢,用嘴顶把那个球一直送到了我的身边,就这样,我们高兴地玩了起来。
  我的小狗实在是太可爱了!
写动物的英语作文 篇5
  Protecting the environment is to protect human beings themselves so that one day in the woods, no birds sing.Prairie did not run in the calves, there were no fish in the water turbidity flight : :the interdependence of human and animal nature will be gone forever.The disappearance of a species will disappear forever, so there is no way to the disappearance of the animals return to the embrace of nature.So to save endangered rare animals is a matter of great concern to mankind, the China Wildlife Conservation work is a formidable task.November 1988, China promulgated the "People's Republic of China Wild Animal Protection Law,"China's Wildlife Protection and Management law,Meanwhile the "wild animals under state protection list" up to 300 species of protected animals.All animals are natural angel -- she calls human harmony with the spirit of the fairy tale world of each species are given to human beings -- her beautiful little daydream and let us join hands and strive to Green Guardian,care for wild animals!
写动物的英语作文 篇6
  Elephant is the largest animal on land today. It weights some ninety kilograms and is about one metre high when born.
  When it is 12 years old, it studs over three meters and does not grow any more. Elephant is usually grey in color, having a long trunk with large ivory tusks protruding from each side of its mouth. Usually moving in groups and caring for each other, Elephant is know to be a very and gentle creamre. For many years people have used the strength of these poweful animals to move trees and heavy logs. Elephant has been and is a vital tool for people to do many things that would normally be imposs-ible.
  Elephant is and will continue to be one of the greatest creatures man has ever come into contact with. Its size. beauty, and power willforever be useful to man.
【写动物的英语作文】相关文章:
精选写动物的英语作文12-20
写动物的英语作文12-24
关于写动物的英语作文12-21
写我喜欢的动物英语作文01-11
【精选】写动物的英语作文四篇01-20
精选写动物的英语作文3篇02-06
精选写动物的英语作文5篇01-02
实用的写动物的英语作文四篇05-24
写野生动物的英语作文07-07
写动物的中考英语作文80词02-28