关于动物的英语作文汇编十篇
  无论是身处学校还是步入社会,大家都经常接触到作文吧,作文是人们以书面形式表情达意的言语活动。那么一般作文是怎么写的呢?以下是小编精心整理的动物的英语作文10篇,欢迎阅读与收藏。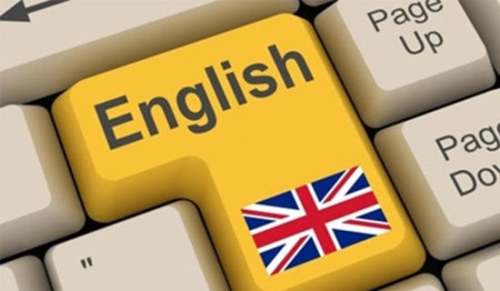 动物的英语作文 篇1
  Here is a small zoo. I like the tiger, although they are very ugly, but very imposing. Also has the national treasure panda, they are a little shy, does not dare to look at us. Who are those? they are elephants, you look at they to be huge, also has a point to be interesting. I do not like the lion, they compare the tiger clown, is also unimposing.
  This is the small zoo.
  【原文翻译】
  这里是一个小动物园。我喜欢老虎,虽然他们很难看,但很有气势。也有国宝大熊猫,他们有点害羞,不敢看我们。那些是谁的?它们是大象,你看看他们是巨大的,也有一点很有趣。我不喜欢狮子,他们把老虎的小丑,也不引人注目。
  这是小动物园。
动物的英语作文 篇2
  we should protect the animals
  when you are walking on the street ,you can see many people make a walk with their pet ,why beacuse people love them ,animals are our friends ,people can live happy in the world which is full of the smell of the nature.they can bring us pleasure,we are live in the same envrioment,so we can't live without them or we will break the balance of the nature .we should protect them as we can as possible .now ,I have kept one dog and a little bird ,I will send them go back to thier nature home ,what about you?
动物的英语作文 篇3
  【要求】
  请小作者描述自己的宠物狗。
  【范文】
  I have a pet and it is my dog .In my eyes ,he is my closest friend in the world .He is loyal and cute.When I am alone,he can play with me.When I feel sad ,he always touches my foot with his claws.Mostly after that ,I always feel better and more happy .It is all because of him.So,I love my dog and we are best friends .
  【翻译】
  我有一只宠物,他就是我的小狗。在我的眼中,它是我这个世界上最亲密的朋友,他非常忠诚可爱,当我孤独时它可以和我一起玩,当我感到悲伤时,他总是在我的脚上蹭来蹭去。最重要的是有他的陪伴我会感到开心了许多。所以我爱我的小狗,它是我最好的朋友。
动物的英语作文 篇4
  每天放学时,我总喜欢去我家附近的一家花店,那里摆放着一个铁笼子,里面有几只活泼可爱的小兔子不停地跳来跳去。
  小白兔长着一身白白的绒毛,远远看去就像是一团白绒绒、圆滚滚的大雪球。眼睛就像两颗红色的宝石嵌在白色的绒毛上,红白相间,非常漂亮。可小灰兔个子比小白兔小一些,眼睛是黑色的,就像在灰色绒球上嵌了几颗乌黑发亮的黑珍珠。它们小小的鼻子两旁都长着几根翘翘的胡须,一阵微风吹来,胡须还会轻微摆动。它们也有着很长很长、总是直直地竖起来的耳朵,还有着像花瓣一样的三瓣嘴。更为有趣的是它们前腿短小,后腿粗大。哦!我终于明白为什么兔子跑起来这么快、一步能跳得那么远,原来是因为它的后腿粗大,所以蹬跳能力极强,我想它们跑下坡就肯定得变成一个大圆球喽!俗话说,兔子尾巴长不了。它们的尾巴果真非常的短,有一种搞笑说法,说兔子尾巴很短是因为被鳖咬断的。
  小兔子的睡相,很是可爱了,不仔细看还看不出来是一只兔子呢,我一开始看以为是一个普普通通的小绒球,后来仔细一看,原来是兔子在睡觉,才恍然大悟。
  我知道胡萝卜和青菜是小兔子的最爱。原本在睡觉的小兔,只要一发现嫩嫩绿绿的青菜,就会马上迎上来。因此我常常拿一些新鲜的叶子引诱他们,它们马上跟踪追击,让我正中下怀。和小兔玩耍一会儿后,我会将这些美味乖乖地送给它们。吃东西的时候,小兔三瓣嘴一张一合,配合默契,非常有趣。这些小家伙细嚼慢咽、有滋有味的吃相,常常逗得我开怀大笑。吃饱后的小兔,又会在铁笼子里乱蹦乱跳地锻炼身体呢。
  这就是我最喜欢的动物——小兔子!
  I always like to go to a florist near my school every day, where there is an iron cage, and there are several cute little rabbits in it.
  The small white rabbit a long white hair, far from looking like an bairongrong, round snowball. The eyes are like two red ruby in the white villi, red and white, very beautiful. Small rabbit rabbit taller than some small, black eyes, like the block a few black black pearl in grey puff. They are small nose on both sides of a few long black beard, a breeze blowing, the beard will swing slightly. They also have long, long, straight erect ears, and three petals like petals. What's more interesting is that their legs are short and their hind legs are thick. Oh I finally understand why rabbits run so fast and one step at a distance. It's because their hind legs are thick, so they can jump very well. I think they must be a big ball when they run downhill. As the saying goes, the tail of a rabbit is not long. The tail was very short, there is a funny statement, said the rabbit tail is very short because of the snapping turtle.
  The rabbit looked, very cute, do not look carefully can not see is a rabbit, I began to see that is an ordinary small ball, then look carefully, the original is the hare was sleeping, only see light suddenly.
  I know carrots and green vegetables are the favorite of small rabbits. Originally in the sleeping rabbit, as long as the discovery of tender green vegetables, will immediately went up. So I often take some fresh leaves to lure them, they immediately gave chase, let me hear. After playing with the rabbit for a while, I'll give them the delicious food. When eating, a small rabbit's three petals and a piece of mouth, with the tacit agreement, very interesting. These little guys eat slowly, flavor, often made me laugh. When the rabbit will exercise thrashing around in an iron cage.
  This is my favorite animal - rabbit!
动物的英语作文 篇5
  Many animals are in danger of dying out。 As is shown in the chart, we can see the number of animal species decreases faster and faster and this trend will continue。 From 1980 to 20xx, at least 1 million animal species have disappeared。 Worse still, more and more wild animals are in great danger。 It is not a piece of sensational news; it is a fact, a harsh reality。 Unfortunately, we may not see these animals in the near future。
  很多动物频临灭绝的危险。图表显示,我们能够看到动物物种数量下降的速度越来越快,而且这种趋势将会持续下去。从1980年到20xx年,至少有100万动物物种已经消失。更糟糕的.是,越来越多的野生动物处于巨大的危险中。这不是一则耸人听闻的新闻,这是一个事实,一个残酷的事实。不幸的是,将来我们可能看不到这些动物了。
  From the second picture, we can find some reasons。 Why is the number of animal species declining year by year? Apparently animals have bee victims of fashion industry。 Animal skin has been used to make fashionable clothes and these clothes sell at a high price。 So some greedy people begin to kill animals in a large quantity。 This irresponsible behavior not only breaks the balance of nature but also endangers the living environment of human beings。
  从第二幅图我们能够找到一些原因。为什么动物物种的数量一年年的减少呢?显然,动物成为了时尚工业的受害者。动物的皮被用来做时髦的衣服,而且这些衣服都是高价出售。因此,一些贪婪的人就开始超多屠杀动物。这种不负职责的行为不仅仅打破了自然的平衡,而且使人类居住环境陷入危险。
  As far as I am concerned, something must be done to stop this illegal action。 We believe "no buying, no killing"。 First, we must make concerning laws to protect these animals in danger。 Second, we must take some measures to protect animals effectively。 Animals are our friends and part of our environment。 Third, we should raise people's awareness to protect animals and our environment。 In this way, we can build a harmonious society and ensure a sustainable development。
  在我看来,我们务必要做些什么来阻止这种违法行为。我相信"没有买,就没有杀"。首先,我们务必制定有关法律来保护这些处于危险中的动物。其次,我们务必采取一些措施有效的保护动物。动物是人类的朋友,也是我们环境的一部分。再次,我们就应提高人们保护动物和环境的意识。这样一来,我们就能够建立一个和谐的社会,确保其可持续发展。
动物的英语作文 篇6
  狼外形和狼狗相似,但吻略尖长,口稍宽阔,耳竖立不曲。尾挺直状下垂;毛色棕灰。栖息范围广,适应性强,凡山地、林区、草原、荒漠、半沙漠以至冻原均有狼群生存。狼既耐热,又不畏严寒,夜间活动。嗅觉敏锐,听觉良好。性残忍而机警,极善奔跑,常采用穷追方式获得猎物。杂食性,主要以鹿类、羚羊、兔等为食,有时亦吃昆虫、野果或盗食猪、羊等。能耐饥,亦可盛饱。在青藏高原狼的分布很广,密度也较大。
  Wolf
  The wolf is similar to wolfdog in the appearance, but its muzzle is slightly long and pointed, its mouth slightly wide, its ears erected. Its tail goes straight drooping and its fur is in brown gray. The wolf has a strong adaptability and inhabits a wide range of environments, like mountains, forests, grasslands, deserts, semi-deserts and even tundra. The wolf is a nocturnal animal which is both heat-resistant and cold-resistant. With a keen sense of smell and hearing, the wolf is cruel and alert. It is also a very good runner, which often preys by incessant running. As a omnivorous animal, the wolf mainly feeds on deer, antelope, rabbits, and sometimes insects, berries, or the forage of pigs and sheep, etc. It can stand both hunger and overeating. The species are widely distributed in density in the Qinghai-Tibet Plateau.
动物的英语作文 篇7
  I have a pet. It is a pigeon. It has got white and gray feathers, a red mouth and two small eyes. It's cute.
  I found it near a park. Its leg was injured and couldn't fly. I took it home and cured it. Every morning, I give it some water and small pieces of bread. It gets stronger and stronger.
  Now the pigeon has become my best friend. When I come home from school, it always flies to me and rests on my shoulders, it likes to talk to me. It makes my spare time colorful.
动物的英语作文 篇8
  I like animals very much. I have a dog, It's my favourite animal.
  It's white, It looks like a snow ball. It has two big eyes and ears. But its nose and mouth are very small. It's very naughty.
  It often stares at my food when I have a meal. When I'm home it follows me all the time.
  When I do my homework, it often sits beside quietly, but sometimes runs around me and shouts: wom wom.
  I like my dog very much.
动物的英语作文 篇9
  Beijing Zoo is the largest in Asia and one of the largest in the world. There are hundreds of different kinds of animals in it. We can see yellow, green, orange and brown birds, which can sing nice songs. The elephants have a big nose and big ears and they are kind to humans. We can also see big and little monkeys running and dancing, just like happy children. Pandas, with good manners, are very friendly and polite to visitors. We will certainly have a good time there.
动物的英语作文 篇10
  Do you know what kind of animal I like most? It's monkey. Monkey is a kind of lovely animal. Many people like monkeys very much. Generally, monkey has small body covered with fur. Some kinds of monkeys have two big eyes and ears and a long tail. I can see them on TV or the zoo. Every time I go to the zoo, I will go to see them.
  Monkeys often stay in trees and jump between them. They are so lively and favorable. When they are happy, they will act for visitors. It's very funny.
【动物的英语作文】相关文章:
动物世界英语作文07-05
关于动物的英语作文02-17
精选写动物的英语作文12-20
写动物的英语作文12-24
2016动物的英语作文01-17
动物的英语作文201601-17
动物熊猫的英语作文01-12
人与动物英语作文02-14
保护动物的英语作文01-10
我喜爱的小狗英语作文-动物英语作文07-02